Dug's "Fetishside" Chats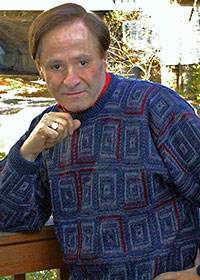 February 2017
I've had sexual fantasies and fetishes for as long as I can remember. However, it sometimes seems as if it is more taboo to talk about these in some situations. As an adult, we could feel free to express that which "turns us on", both mentally and physically. Fantasies and fetish feelings are an essential part of our sexuality, but for some reason, we are almost paralyzed by them because of how they may label us.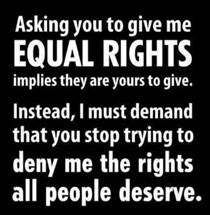 Even if someone thinks that it is remotely funny to call people who have sexual fantasies or fetishes "twisted, warped or deviant," we have a serious problem. Not to mention, we're all screwed, because we've all got them!
To clarify, apart from our skin, our brains are the biggest sex organ we have. Use it. We have the gift to have an active fantasy life. Sexual fantasies and fetishes do not make us perverted, nor do they suggest that we have trouble in relationships. Fantasies and fetishes make us healthy sexual human beings. They are our mind's way of exploring that which gives us satisfying pleasure. Our brain is telling us that we can turn on to a variety of things that are exciting to us. (Between consenting adults is essential)
We evolve, as do our fantasies. I wonder if we realize how varied and "R-rated" other people's thoughts can actually be! Yet, we are so hesitant to experience or speak of our fantasies, mostly because we are afraid of judgment. We are afraid of being called a pervert, deviant or queer. Afraid that our partners or our friends might think less of us, even when they probably have just as varied sensual feelings and fantasies that we have.
Live and Let Live is an idiom which expresses the idea that all people are able to live their lives in the manner they were born to live, regardless of what others may think of them. It means to not interfere with others preferences and accept them as they were born.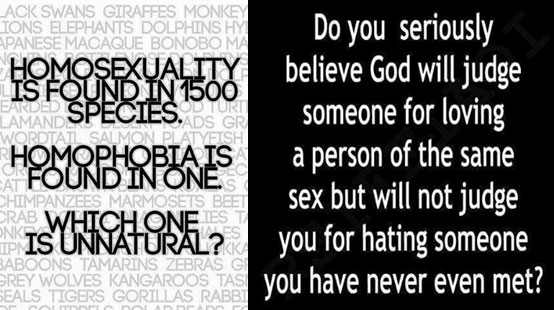 We need to believe that others have the right to be allowed to live their lives in the way that has been written in their DNA. People must learn to show tolerance for those different from themselves. To do otherwise is to be judgmental and that position has already been filled.
We must live the life that is natural for us and experience our fetishes, fantasies, sexual orientation as well as respect that others can do the same. Sometimes society will approve of who we are and sometimes not. This carries no power over the individual who did not choose to be who they are but were born this way. Can one choose the color of their eyes or skin or how tall they will be? NO! This is thrust upon us and not to be judged.
However, others may feel compelled to judge without the right to do so. This demonstrates their unskilled behavior which makes them very unattractive to the human race. There is not sensual judgment among living animals regarding the behavior of other animals except in human beings. Animals show more compassion and understanding to others of their species.
One main sexual issue which has been attacked more than others is that of homosexuality. The ignorant feel gratification in tearing apart and denying the rights of a human being.
Clothing is a NON GENDER classification! Who can say that cotton is male and satin is female? It's absurd to assume this is a fact. All clothing is just material with which we adorn our bodies and we wear that which is comfortable and pleasing to us as individuals!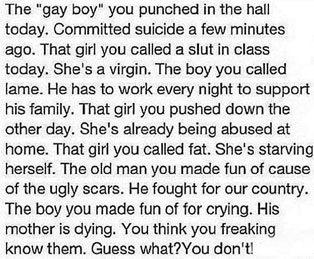 A toy truck, a baseball or a doll is NOT GENDER related. But ignorant people will label people of one sex who play with them as queer or deviant, because they were taught that these are gender related.
A boy jumps rope on a playground and he is called a girl, sissy, or queer. If he jumps rope in the gym, he is called a man. Hypocrisy? Ignorance?
A girl who can play a sport is called a tomboy, lez, or dyke. If she saves a life of someone from drowning because her body is athletic and strong, she is a hero. Hypocrisy? Ignorance?
The healthiest cultures do not form such juvenile, ignorant statements. Men may walk "arm in arm" in France and it's seen as normal. In the USA, they are faggits and attacked. Two women can kiss in public in the USA but two men cannot without being attacked or threatened. A father can kiss his young son, but after a certain age, itís taboo. Why?
A man can wear a skirt in Scotland, (as long as you call it a kilt) but not in the USA. A priest can wear a lacy gown on the altar and people see that as totally normal. This is a puzzlement.
We are carefully taught as children to hate all the people our relatives hate. This is the crime against human nature. Did "free will" cause this hate and ignorance?
Football players take ballet for balance and wear panty hose under their uniforms to keep warm because nylon accomplishes this, but if they do so outside of a game, they are called "queer" or "sissies" by the ignorant who are exhibiting judgement and hate. This is just "mean" behavior that is not compassionate.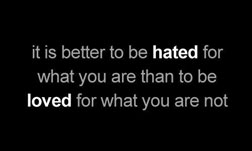 It is time to attempt to educate the ignorant. I organized the Foot Fraternity to let people know that the entire body is an erogenous zone and some people are an "ass-man" or a "leg-man" or a "breast man", but they have trouble when it comes to other parts of the body which can be equally exciting. The same applies to women. Some love a man's chest, or his body hair, or lack of it, or his ass - but when they want to suck on his toes; that crosses the line. This is a lack of understanding. Where ever your excitement zone is or whatever clothing you wear is all natural to the individual. Men can wear satin panties if they feel more comfortable to them than cotton boxers or if it is erotic for them to wear them. Judgement on this by anyone is appalling; yet, bullies express their judgment aggressively and hurt or wound those who do not fit into their mold as to what is acceptable and what is not. Absolute convoluted thinking!
There is NO judgement of anyone who feels the need to wear anything that they wish because it's pleasing for them. "Normal" and "abnormal" does not apply to this area. It's not acceptable to attempt to judge this, but rather just unkindness. Only the ignorant will try and it shows their animosity in doing so. It's like judging an apple to be male and an orange to be female. It does not make sense. There is no classification to these things as "gender related."
It is not only important but will save people's lives from murders, suicides and pain because of the overwhelming power of hatred for those who are different. How pathetic and cruel of them when they can't respect another person being true to themselves!
This also branches into skill areas as well! When a person says, "You throw like a girl," not only is it a verbal attack of hostility but is also an insult to women. One doesn't throw like a girl, one throws like a person who hasn't been taught how to throw a ball to make it go a certain distance or with accuracy. This can be learned. That statement demonstrates a caustic comment that will intentionally hurt another person.

Why are some men interested in women's worn panties? Could be many reasons, but a major one is to be able to sniff or wear them. Totally acceptable. Or when someone sneaks a worn gym sock from the locker room to sniff? It's the same thing. The scent of a woman and the scent of a man can be filled with pheromones and very erotic and exciting to the person who is turned on by the scent! It is unethical to not respect a person's right to do this.
I have made a difference by speaking out on this subject, but it was hard and it took much courage. Someone had to speak out in order to break the hate from people who do not accept other's fetishes and fantasies. So I put myself in the category of just attempting to educate people to not be cruel or hateful to others. When we are willing to be ourselves and try to educate the ignorant, then we can make a difference in making this world a better place for us and future generations.
Got a comment you want to share? Email it to Dug Gaines, founder and Foot Fraternity administrator.
---